Cabins on Lake Superior
Nine cabins nestled into the rocky shore and located three miles west of Copper Harbor
You might have seen us in: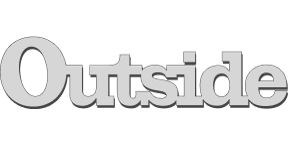 Our Cabins
Reservations are open for May – October 2023. Our Lake Superior cabins offer a blend of rustic and modern Keweenaw cabin experiences with the small details you would expect from a boutique hotel.
Whether it's reading a book next to Lake Superior or enjoying the hundreds of miles of biking and hiking trails, the adventure-filled Keweenaw Peninsula has a lot to offer at your doorstep.
What our guests are saying
Perfect for the northern lights

If you're looking for an "out" from the normal pace of life, you must go disconnect at Fresh Coast Cabins. The location was perfect for watching the northern lights and enjoying a long weekend cooking, napping, and staying up all night chatting with friends. You're also quite close to numerous hikes and sights. We will definitely look to come back when we get another chance for an escape!

– Timothy, Carmel, IN
Peaceful and rustic

Superb stay, exactly what I was looking for – peaceful and rustic. I only stayed three nights and the cabin began to feel like home. There's just enough to do locally to get out a bit but not so much that you feel obligated to spend your whole stay out and about when there's a perfect porch for reading in front of the lake. My only regret is not staying longer.

– Lauren, Madison, WI
Great host, cozy cabin, beautiful views

Great host, cozy cabin, beautiful views, and super close to tons of trails and local attractions. Lynn provides clear directions to help you find the location, check in, and check out. The fire pit was great to use and the cabin included games, movies, music, and lots of info on local places to visit. Definitely recommend!

– Kate, Traverse City, MI
Loved the Aurora Suite

We had an amazing stay at Fresh Coast Cabins! It's the perfect place to get away from everything. We stayed in the Aurora Major Suite and loved it so much! It was delightful and cozy with a perfect view of Superior and the northern sky.

– Zaavan, June 2022 – Iowa
Log Cabin perfect for family of 5


This cabin was the perfect place for our family of 5 to stay during our recent trip to Copper Harbor! The cabin is super comfortable and well stocked with cooking ware. There was enough room for everyone. We got to start our days sipping coffee and watching the waves from the front porch. The kids loved ending their day splashing in the waves on the beach. The hostess is amazing, friendly, and helpful. I highly recommend this location!!

– Crystal, August 2022
My 7 year old was in heaven


They have everything you need in these cabins! They are clean, the beds are comfortable, the scenery is just gorgeous. Make sure you bring a map – there's no cell service so its tough to look things up, however there are only a few main roads so if you know the general area, you will be able to find stuff. We wished we had booked more time, there's so much to do and see. My 7 year old was in heaven rock hunting and exploring. We will be back! thank you!


– Dieter, August 2022
A perfect, dreamy stay

I loved staying in Cabin 8. The cabin was very well-designed, beautifully decorated, cozy and super quiet. And Lake Superior is right outside — the campground is stunningly beautiful. It was such a perfect, dreamy stay, and I can't wait to come back. I didn't mind not having cell service or wifi. You only need to drive 5 or so minutes into Copper Harbor to get access at the local community center. And Copper Harbor is an adorable town.
Kat, July 2022

– Kat, July 2022
Experience the Keweenaw like a local
Explore, hike, or relax with 30+ different activities to help you plan your perfect getaway.
You'll find all the details including trip complexity, local tips, best times to visit, and GPS coordinates to help you easily find your destination.
Need a Few Trip Ideas?
We've also compiled our favorite sweet spots and off the beaten path adventures into curated trip guides.
There are places that feed your soul. That clear your mind.
That bring you back to what is really important.
For us, that place is Lake Superior.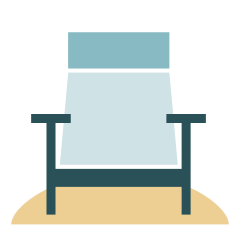 Fresh Coast Favorites
Loll Designs, Ooni Pizza Ovens, Solo Stove, Paddle North, and Barrel + Beam are brands we support and love at Fresh Coast Cabins.
Shop Fresh Coast Merch
Take the Fresh Coast Home–Gear, Gifts, and Cabin Goodies